What does Chiropractic treatment involve?
Chiropractic is a straight forward method of adjusting the bones of your body to improve the alignment of your skeleton, and through this process help the nervous system to work more efficiently. The purpose of chiropractic care is to realign and rebalance your body to relieve pain and discomfort, and increase mobility.
A misalignment of the joints can occur for many reasons; some of the most common are incorrect lifting, car or sporting accidents, falls, stress, and poor posture. This can lead to pain, numbness, pins and needles, or restricted mobility.
How does Chiropractic different from other manipulative therapies?
Many people wonder what the differences are between the various manipulative approaches. In general terms, physiotherapy works on the soft tissue between the vertebrae and other joints and does not usually involve spinal manipulation; osteopathy tends to apply long lever techniques if the spine is manipulated, whilst chiropractic applies short levers in a precise adjustment of the individual vertebrae.
What is McTimoney Chiropractic?
There are many chiropractic approaches and techniques used around the world, often named after their originator. The McTimoney approach is typified by a whole body assessment and swift, light force adjustments, which makes it a comfortable treatment to receive.The subtlety of the adjustment demands great sensitivity and mechanical skill, and once mastered the technique is extremely effective.
Chiropractors consider that the body benefits from having periodic chiropractic on a preventative basis so that incipient problems may be avoided.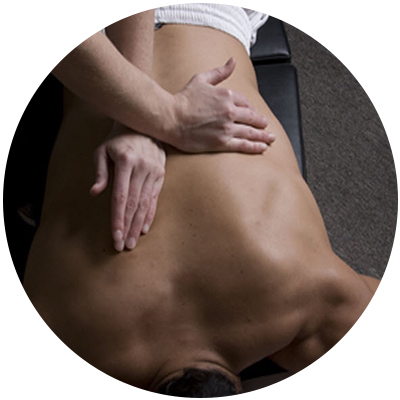 Can the McTimoney method help me?
The gentle nature of the McTimoney method makes it suitable for people of all ages. It's proven to be effective in treating the following conditions:
Back, neck and shoulder pain
Pain, discomfort and stiffness in joints
Migraine prevention
Muscular spasms
Arthritic pain
What can I expect from my first session?
Your McTimoney chiropractor will first assess your general health, previous conditions, and existing symptoms. He or she will then conduct a physical examination to locate the problem, during which time your chiropractor will make adjustments using the light, dextrous techniques associated with the McTimoney technique.
If at any point your chiropractor discovers or suspects a condition that requires medical intervention, they will refer you to your GP for further tests.
Normally your first visit can last anything between 30 minutes and an hour. During this time, the chiropractor will:
Take a full case history, assessing your general health, previous conditions, and existing symptoms
Ask your permission to conduct a thorough physical examinations (this will include neurological and orthopaedic tests, if necessary)
Take or refer you for x-rays if they are needed.
Make adjustments using the light, dextrous techniques associated with the McTimoney technique
In some instances, your chiropractor may need to ask you to remove some clothing. Privacy and a gown are always provided but do tell your chiropractor if you feel uncomfortable about undressing.
A chiropractor's first concern is to find out what is wrong. They will also check for signs of any serious conditions for which you would need specialist advice.
Treatment is very much a partnership between you & your chiropractor!
Before your treatment starts, your chiropractor will explain to you clearly:
The results of your examination
The proposed treatment plan
The benefits and any significant risks associated with your condition and proposed treatment plan