Sports Massage Therapist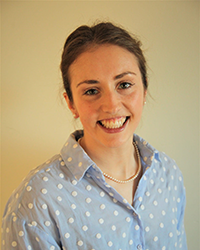 I originally developed an interest in Sports Massage from having regular treatment myself for many years to help keep injuries at bay. Having seen the benefits of regular massages first hand, I decided to take the plunge and study with the North London School of Sports Massage to gain my Level 5 Diploma in Sports Massage and Soft Tissue therapy.
When not working, you will mostly find me running, weightlifting, or walking my dog. I absolutely love sports and with personal experience of either injuries or wanting to improve my performance and recovery, increasingly found human anatomy, performance, and recovery fascinating. I love helping clients identify muscular skeletal imbalances and tightness's and helping them recover, move better and preventing further pain returning.