Receptionist
Email: info@bodyresetclinic.co.uk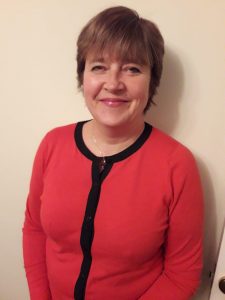 I'm one of the newest members of the Body Reset Clinic team, and I'm enjoying every minute.  I'm very familiar with the world of physiotherapy and sports injury, having worked in the industry for a number of years – but I also have a background in the education, real estate and charity sectors, so my career has been a varied and interesting one!
I'm married with two children, aged 27 and 24, and have a gorgeous Chow/cross rescue dog called Delia, who is a delight (if a bit of a handful at times!)
I like to keep active by doing Pilates with the wonderful Pia, walk Delia as often as I can, and I have been known to strap on a pair of skis, but I think I am the only skier ever to get worse as time goes on!