BA (Hons) Business Admin, ISP Dip, HNDip Business & Finance
Marketing Manager
Email: marketing@bodyresetclinic.co.uk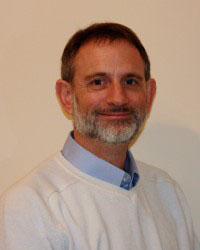 Having graduated from the University of Hertfordshire in 1992 I joined FKB Carlson as a graduate trainee (or greenie!) one of the then largest Sales Promotion Agencies in the country. Over the following years I garnered a wide range of experience providing marketing services on blue chip brands in media promotion, DM, trade and consumer advertising – whilst working for a range of Agencies from start-up to major London based companies.
Most recently I've been Senior Squad and Marketing Manager for Redingensians Rams – a National 2 South Level 4 rugby club based in Sonning. Working on their Marcoms, Sponsorship and Branding – as well as the day-to-day activity to get a semi-pro rugby team onto the pitch. I'm also a member of the 'Match Day Team' for Berkshire Under 20's side. I'm often seen officiating as a Touch Judge for teams – as well as being a qualified Tag Rugby Referee. I'm a qualified rugby coach and look after the backs for the RAMS Rugby Ladies Rugby side – The Sirens. I hold an up-to-date DBS.
I'm married with two children and have a keen interest in sport, health, fitness and nutrition and have worked with Vicki for over 5 years at RAMS. I am so excited with the opportunity to combine my marketing skills within the Body Reset Clinic Family. We're looking forward to new challenges in the coming months – new premise and new clients. We continue to forge connections with local clubs – as well as creating a wider reach with YouTube and other social mediums. I would love to hear from you if you feel The Body Reset Clinic could help your club or event.