Receptionist
Email: info@bodyresetclinic.co.uk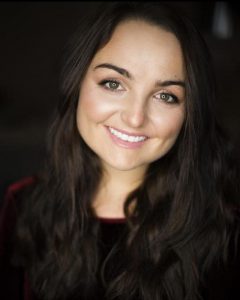 I joined the Body Reset Clinic in August of this year and have thoroughly enjoyed my time here thus far! My family have been coming to the BRC since its opening (down the other end of the high street) and when it transpired that they were looking for part-time reception help I knew I wanted to express my interest ASAP.
I trained in musical theatre at CAP 21 Studios in NYC and later in straight acting at the International School of Screen Acting in East London. Since graduating, I have performed in many theatres in and around London and you might be able to catch me in the 2018 Vitality advert with Jessica Ennis (if you look close enough). I now run my own production company, Blue Butterfly Productions, where I help other creatives like myself take the next steps in their careers by putting on productions and creating work for new graduates and upcoming performers.
I co-produce an all-female and non-binary stand-up comedy evening every other month in London called PLUG IN: Women Aren't Funny because why not?! We need more female comedians in the world. I also run my own online franchise for a vegan and anti-ageing haircare company and enjoy visiting local markets with my products helping people have amazing hair. Putting my creative endeavours aside, I have thoroughly enjoyed working as a receptionist for various companies over the past few years. Most recently, I've moved around as a temporary receptionist working with Adidas Golf, Audi, BMW, Taylor Made Gold, Sauter and Portals Paper. I am loving being a part of the BRC team and feel very lucky to be part of such an amazing crew!