Chiropractor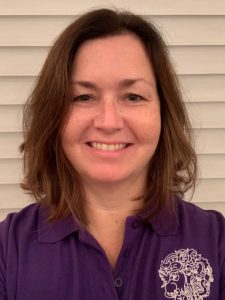 Stella is also a level One Hypopressives trainer; a postural, core and pelvic floor technique.
I first discovered the benefits of Chiropractic around 20 years ago following a neck injury which left me with reduced strength and sensation in my left arm and for which my GP was unable to offer a resolution. In the years that followed I found myself becoming more and more curious on how the neuromuscular system worked and the effects of Chiropractic and I decided to enrol at the McTimoney College of Chiropractic to train as a Chiropractor graduating in December 2016.
My love for animals large and small (and weird and wonderful as I keep ferrets!) has spurred me on to further my Chiropractic studies and I qualified as an Animal Chiropractor in February 2018. One of my main areas of interest is the biomechanical relationship between horse and rider and I am working towards a research project in this field. To further this interest I have more recently spent time furthering my understanding of imbalances and weaknesses in equestrian riders with Andy Thomas of Event Physio, High Performance Human Science Sports Medicine Advisor to the USA Equestrian Teams.
I am a member of the McTimoney Chiropractic Association, the Royal College of Chiropractors and registered with the General Chiropractic Council.
I am also a level one trainer in Hypopressives, a postural technique to strengthen core and pelvic floor muscles.